Laboratorio de Bromatología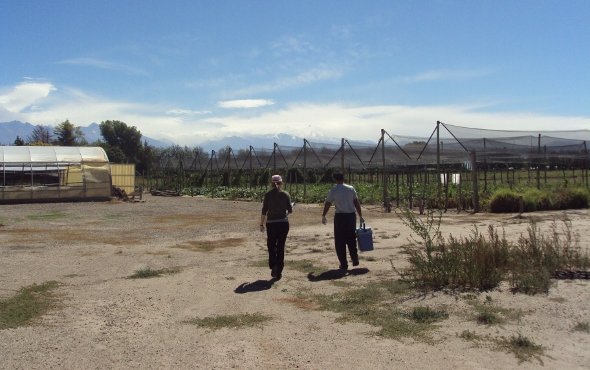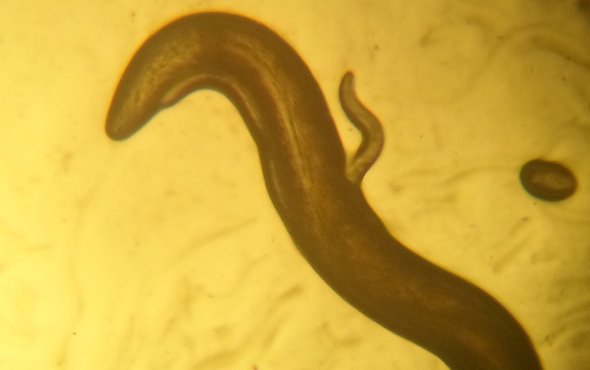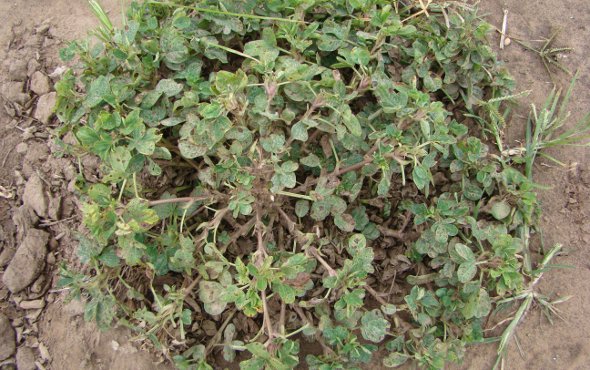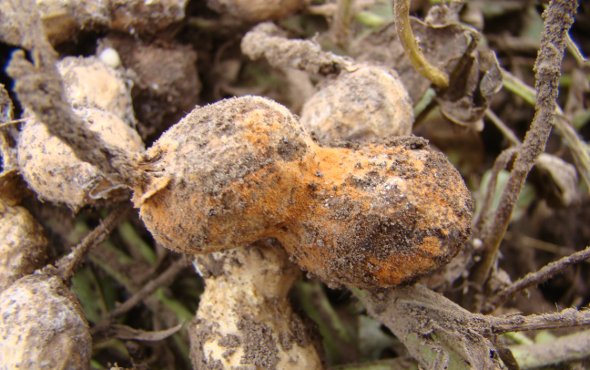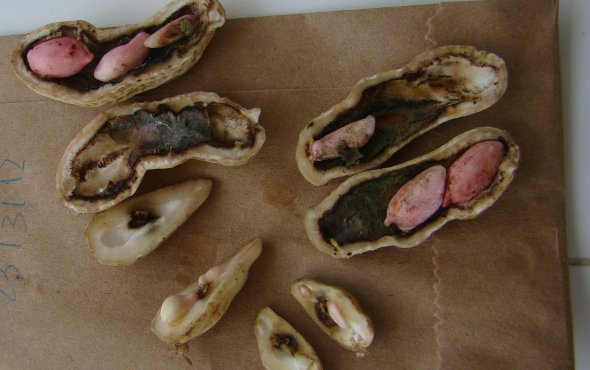 Proyectos de investigación
En los últimos años nos enfocamos en estudiar caracteres agronómicos que influyen en la calidad y seguridad alimentaria:
-Estudio de las bases bioquímicas y moleculares de la resistencia de la semilla de maní a la infección de Aspergillus productores de aflatoxinas.
Cultivares resistentes y susceptibles a la contaminación con aflatoxinas han sido identificados en accesiones de un banco de germoplasma de maní. En esto materiales, se realizaron estudios metabólicos y génicos que han permitido relacionar distintas vías de defensa con la resistencia a la contaminación con aflatoxinas. Actualmente estamos estudiando las oxilipinas y los inhibidores de proteasas como mecanismos de defensa en la semilla de maní frente a infecciones fúngicas.
-Propiedades nutracéuticas (compuestos o sustancias naturales que tienen acción terapéutica) y organolepticas en el fruto de tomate:
Para el estudio de estas propiedades hemos desarrollado una plataforma analítica que nos ha permitido estudiar la composicion y bioactividad de los metabolitos del fruto de tomate. Con estas herramientas participamos en diferentes estudios con una red de laboratorio nacionales (Dr. Carrari F., INTA; Dra. Valle E., IBR; Dra Peralta I., Fac Agrarias-UNCuy, Dra. Santiago A., infiqc-UNC) e internacional (Dr. Rossi M.,USP-Brasil):
-Caracterizando composición y bioactividad de compuestos antioxidantes en una población de cultivos locales del noroeste Argentino (criollos) de S. lycopersicum y de especies silvestres.
-Estudiando los mecanismos de regulación de la síntesis de tocoferoles en tomates.
-Estudiando los mecanismos bioquímicos y moleculares de compuestos naturales bioactivos derivados del tomate que intervienen en la resistencia a estrés y envejecimiento en el nemátodo C. elegans.
-Estudiando los compuestos asociados al sabor y aroma del fruto de tomate, a partir de la integración del análisis de compuestos volátiles, azúcares y ácidos orgánicos y los resultados de paneles de catación.
Publicaciones
-Almeida J, da Silva Azevedo M, Spicher L, Glauser G, vom Dorp K, Guyer L, Carranza AV, Asis R, Pereira de Souza A, Buckeridge M, Demarco D, Bres C, Rothan C, Pereira Peres LE, Kessler F, Hörtensteiner S, Dörmann P, Carrari F, and Rossi M. Down-regulation of tomato PHYTOL KINASE strongly impairs tocopherol biosynthesis and affects prenyllipid metabolism in an organ-specific manner. J. Exp. Bot. 2015 In press.
-López MG, Zanor MI, Pratta GR, Stegmayer G, Boggio SB, Conte M, Bermúdez L, Coluccio Leskow C, Rodríguez GR, Picardi LA, Zorzoli R, Fernie AR, Milone D, Asís R, Valle EM, Carrari F. Metabolic analyses of interspecific tomato recombinant inbred lines for fruit quality improvement. Metabolomics . 2015;11(5):1416-31.
-Almeida J, Asís R, Molineri VN, Sestari I, Lira BS, Carrari F, Peres LEP, Rossi M. Fruits from ripening impaired, chlorophyll degraded and jasmonate insensitive tomato mutants have altered tocopherol content and composition. Phytochemistry . 2015;111:72-83.
-Quadrana L, Almeida J, Asís R, Duffy T, Dominguez PG, Bermúdez L, Conti G, Corrêa Da Silva JV, Peralta IE, Colot V, Asurmendi S, Fernie AR, Rossi M, Carrari F. Natural occurring epialleles determine vitamin e accumulation in tomato fruits. Nat Commun . 2014;5.
-Bermúdez L, De Godoy F, Baldet P, Demarco D, Osorio S, Quadrana L, Almeida J, Asis R, Gibon Y, Fernie AR, Rossi M, Carrari F. Silencing of the tomato sugar partitioning affecting protein (SPA) modifies sink strength through a shift in leaf sugar metabolism. Plant J . 2014;77(5):676-87.
-Griboff J, Morales D, Bertrand L, Bonansea RI, Monferrán MV, Asis R, Wunderlin DA, Amé MV. Oxidative stress response induced by atrazine in palaemonetes argentinus: The protective effect of vitamin E. Ecotoxicol Environ Saf . 2014;108:1-8.
-Llorente B, López MG, Carrari F, Asís R, Di Paola Naranjo RD, Flawiá MM, Alonso GD, Bravo-Almonacid F. Downregulation of polyphenol oxidase in potato tubers redirects phenylpropanoid metabolism enhancing chlorogenate content and late blight resistance. Mol Breed . 2014;34(4):2049-63.
-Müller V, Amé MV, Carrari V, Gieco J, Asis R. Lipoxygenase activation in peanut seed cultivars resistant and susceptible to aspergillus parasiticus colonization. Phytopathology . 2014;104(12):1340-8.
-Quadrana L, Almeida J, Otaiza SN, Duffy T, da Silva JVC, de Godoy F, Asís R, Bermúdez L, Fernie AR, Carrari F, Rossi M. Transcriptional regulation of tocopherol biosynthesis in tomato. Plant Mol Biol . 2013;81(3):309-25.
-Quadrana L, Rodriguez MC, López M, Bermúdez L, Nunes-Nesi A, Fernie AR, Descalzo A, Asis R, Rossi M, Asurmendi S, Carrari F. Coupling virus-induced gene silencing to exogenous green fluorescence protein expression provides a highly efficient system for functional genomics in arabidopsis and across all stages of tomato fruit development. Plant Physiol . 2011;156(3):1278-91.
-Almeida J, Quadrana L, Asís R, Setta N, De Godoy F, Bermúdez L, Otaiza SN, Corrêa Da Silva JV, Fernie AR, Carrari F, Rossi M. Genetic dissection of vitamin e biosynthesis in tomato. J Exp Bot . 2011;62(11):3781-98.
-Bazzini AA, Asís R, González V, Bassi S, Conte M, Soria M, Fernie AR, Asurmendi S, Carrari F. MiSolRNA: A tomato micro RNA relational database. BMC Plant Biol . 2010;10
-Kamenetzky L, Asís R, Bassi S, de Godoy F, Bermúdez L, Fernie AR, van Sluys M-, Vrebalov J, Giovannoni JJ, Rossi M, Carrari F. Genomic analysis of wild tomato introgressions determining metabolism-and yield-associated traits. Plant Physiol . 2010;152(4):1772-86.
-Asis R, Muller V, Barrionuevo DL, Araujo SA, Aldao MA. Analysis of protease activity in aspergillus flavus and A. parasiticus on peanut seed infection and aflatoxin contamination. Eur J Plant Pathol . 2009;124(3):391-403.
-Bermúdez L, Urias U, Milstein D, Kamenetzky L, Asis R, Fernie AR, Van Sluys MA, Carrari F, Rossi M. A candidate gene survey of quantitative trait loci affecting chemical composition in tomato fruit. J Exp Bot . 2008;59(10):2875-90.
-Carrari F, Asis R, Fernie AR. The metabolic shifts underlying tomato fruit development. Plant Biotechnol . 2007;24(1):45-55.
-Asis R, Barrionuevo DL, Giorda LM, Nores ML, Aldao MA. Aflatoxin production in six peanut (arachis hypogaea L.) genotypes infected with aspergillus flavus and aspergillus parasiticus, isolated from peanut production areas of cordoba, argentina. J Agric Food Chem . 2005;53(23):9274-80.
-Di Paola RD, Asis R, Aldao MAJ. Evaluation of the degree of starch gelatinization by a new enzymatic method. starch . 2003;55(9):403-9.
-Talavera B. T.; Bonacci G.; Azar N.; Aldao M.; Asis R.; Antolín M.; Riga C. Antibody Response against avenin in children with celiac disease Alergia e Inmunología Clínica, 2004; 21 (3-4): 86-96.
-Asis R, Di Paola RD, Aldao MAJ. Determination of aflatoxin B1 in highly contaminated peanut samples using HPLC and ELISA. Food Agric Immunol . 2002;14(3):201-8.